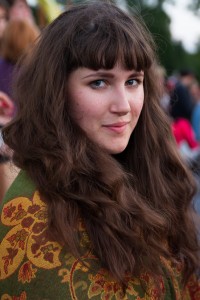 From Sweden's metal capital Gothenburg comes contralto Cecilia Kamf, an exciting new voice in the world of metal. Fans describe her timbre as smooth, dark chocolate. She also has an impressive range, spanning over three octaves.
Cecilia combines opera with dark and melancholic doom metal. It is a true fusion of the past and the future. A unique brand of metal that stands out from the usual symphonic metal bands.
Her previous works together with symphonic metal bands Lapis Lazuli and Xhiria have received high praise. The critics have all been of the opinion that Cecilia's vocals are brilliant and that they match the magnificence of any of the leading ladies in the genre.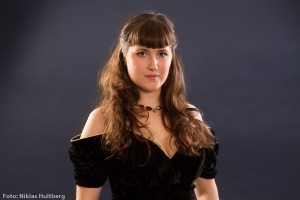 2014 saw the beginning of what would become Cecilia's latest project. It was the year she created her specific brand of Operatic Doom Metal through her bachelor's thesis at Piteå Collage of Music. She made the first recordings of her project in late 2014 as a part of her thesis and as an experiment, both of which proved successful. Both metalheads and classical musicians alike seemed very receptive of her concept and embraced this new style of metal wholeheartedly. After graduating in 2015 Cecilia has continued to work on her project and the first teasers will be revealed to the public soon.
Cecilia belongs to the new generation of artists pushing the music industry forward. She wants to invite a new generation of fans into the world of opera and bring the art form into the 21st century. Art and music is a universal language and it is something that connects people from all around the world. Cecilia hopes that her music, her art, will be one of those things that brings people together and moves them onto the path towards the future.